Photography
All of Dolphin Charters' trips provide inspiring photographic opportunities. If you're interested in combining an adventure trip with a nature-photo tour, consider a trip led by one of these professional photographers.
From here you can view our Gallery. Images have been provided by our professional photographers who guide our photo trips as well as many from our clients. Also to assist you is an Equipment & Tips page to help you plan for one of our trips as well as all your photography adventures.
Photo workshops provide a special opportunity to grow your photographic skills with a hands on, one to one tutoring by our professional photo leaders. At the same time you arr are receiving professional help, you are taking your own lifetime photographs. Each day, especially with digital photography, you will be able to review and receive critiques of your work. You may be amazed at the progress you can make in improving your vision and photo skills in the timeframe of one of these workshops. All the leaders are chosen for their care and concern about your photo learning.
Little secret Number One:
We find that non-photographers – usually the other half of a couple – enjoy the photo workshops just as much as their companion. Actually, they say "more", because they 'don't have to worry about the camera'. Of course, the photographer knows they are having more enjoyment because they are getting the photos they have dreamed of. In short – it is a win/win situation and perfect for two people where one is and the other is not a photographer.
Little secret Number Two:
We find that the latest "point and shoot" cameras are nothing short of amazing. With one of the better of these, you can, with a little help, encouragement and practice, do some amazing things. So if you are a casual photographer, you might consider one of these "wonder cameras" and one of the workshops. Of course it is not the camera that matters most, but one of these "little" cameras may be all you need to discover the talent you have always had. The experience for many is transformational.
---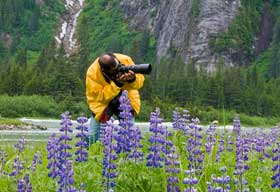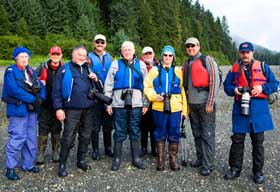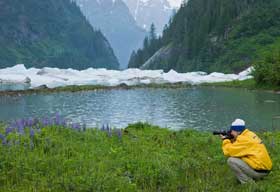 "As a photographer, all that I wanted to photograph was accomplished. As a person, the trip has opened my eyes. Rest assured that another life journey has begun."
Jackson