Baja

For over 30 years we have offered regular trips to Baja to experience its wonders. Each year we have modified and improved on the itinerary and each year have been rewarded with expected and unexpected delights.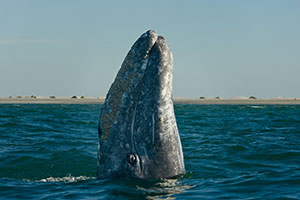 The highlights of this trip will be time (several days) in the Sea of Cortez, enjoying the wonders of this "Vermilion Sea" by daily boat trips, while staying in the charming town of Loreto and seeing the sights there as well. Then the group will van across the peninsula stopping here and there for lunch and exploration, ending at the cabañas at San Ignacio Lagoon for dinner. The next few days will be spent with the calving gray whales: watching them, interacting with the moms and calves, and listening to their blows at night (the cabañas are right at the edge of the lagoon).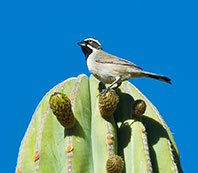 Then a van trip to the village of San Ignacio and San Ignacio Springs where we'll spend some time (and two nights) exploring the oasis with it's bird life, maybe take a mule trip to some aboriginal cave paintings, and just enjoying the spectacular desert scenery that surrounds everything.
Back to Loreto and the flight home on the last day, again traversing the desert with stops for lunch and looking.
---
Baja California
List of Trips